Who am I?
Personal Details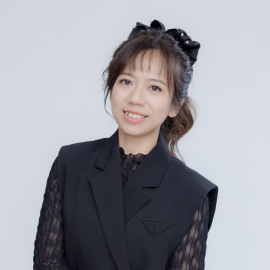 Profesional Profile
I am a passionate and dedicated Creative & Experience UX/UI Designer & Developer with an extensive background in UI, UX Design and Web Development. My focus is on creating stunning and highly usable multi-screen consumer experiences.
Six years' experiences for UI/UX design. As a UI/UX Designer, create innovative and cutting edge design as well as working with key account directors and clients to ensure that wider concepts work online. And also a visual thinker with a passion for design, enthusiastic outgoing and can work independently.
My Professional Background
Work Experience
2014 September

-

Present

UX/UI Designer & Developer
Job Description
We are the reaction to bring you creativity into product with kinetics and technologies.
From Web, Mobile to Physical World, utilize several different kinds of technologies, like AWS (Amazon Web Service), PHP/MySQL, CSS3/HTML5/Javascript to Arduino.
Power of design thinking. Everything is perfectly displayed.
Translate ideas and concepts into useful, eye-catching, and professional designs optimized for business purpose and requirement.
2013 June

-

2014 July

Global Digital Marketing Specialist
Job Description
Create high-standard web and motion-based creative deliverables to support launch marketing activities in Taiwan and China.
Provide creative insights and design guidelines for web projects and other visual communication projects when required.
Collaborate with local market and developers for cross-divisional team projects.
Experiences with English webpage design to deliver clean, Western-style layout for global market needs.
I'm capable to translate ideas and concepts into useful, eye-catching, and professional designs optimized for business purpose and requirement.
2012 August

-

2013 June

Web Designer
Job Description
Good sense in visual layout, colors presentation, graphic composition, and design principles, as well as strong knowledge of usability principles and techniques.
Two years experiences for web UI/UX design. Strong knowledge/skills in Adobe Creative Suite, plus HTML5, CSS3 and responsive design website. Good understanding on JavaScript and jQuery preferred.
Created corporate web sites, portals and large-scale web applications.
Met and corresponded with clients to determine client needs for company sites.
Passionate in looking forward to good changes, interesting and creative parts from routine works.
2011 July

-

2006 September

Global Digital Marketing Summer Intern
Job Description
Response for content update related tasks of HTC.com, including 50 country websites in 30 different languages.
Co-work with cross-function teams to improve HTC.com content quality, translation quality and time to market.
2008 September

-

2012 June
Fu Jen Catholic University
Bachelor of Arts in Applied Arts
Major: Computer Animation
School Profile Description
Professional multi-media knowledge and techniques such as computer animation production, web page design, and digital game production
Creativity in terms of developing the digital industries
Diversified humanity thinking and concept
Learning attitude of constant improvements and professional hard-working spirit
What I'm best at
Skills & Knowledge
Software
Marvel App / Adobe Experience Design
70%
Knowledge
Fullstack Web Development
Custom Wordpress Development
Shopline
E-commerce Woocommerce
ionic
Web API
PHP/MySQL
Browser Compatibility
Web Design
UX/UI Design
Prototyping
VI Design
Digital Marketing
Color Theory Knowledge
3D & 2D Animation
Digital Painting
Video Editing
Google Analythics & SEO
RWD / WordPress Development

veve APP

UX/UI Design / Prototyping

RWD / WordPress Development

M8 Announce E-mail

Responsive Design

TECO Landing Page

Web Development

HTC Innovations

Responsive Design

Gold One Lucky Draw

Web Design & Development

Web Design & Web Development

Light & Shadow

Photography

Web Design & Web Development

BenQ Landing page

Web Design & Web Development

Pre-Order for VOLVO

Web Design & Web Development

AI Monster

2D Graphic Design